The Samavira Meditation Training
Learn how to go deeper in your meditation practice, so that you can find more inner peace, reconnect with who you really are, and become the best version of yourself.
Whether you are a beginner meditator looking for guidance on getting started, or an experienced meditator looking to take your practice to the next level, the Samavira Meditation training will help you to meditate your way to your best life.
Samavira is the ONLY meditation training that teaches you how to create your own personalized meditation style to allow you to build a sustainable and effective practice that you look forward to every day.
In this 8-week live online training, you will learn how to…
Reconnection, learning how to meditate is so powerful, I see meditation in a totally different way now. I know now that I have the tools to use it everywhere without needing an app or any other support, everything I need is inside me. I recommend this training to anybody who wants to learn how to stop in this stressful daily life, and to anybody who wants to reconnect to their inner wisdom.
An enjoyable journey to discover tools to connect with experiences in my life as part of constructing my new self. I am choosing what is necessary for my mental health and I'm developing a deeper connection and acceptance of my own self.
The training was great and helped me a lot. As a student I'm under a lot of pressure and have anxiety issues, but the meditations helped me a lot to calm down and focus.
I just loved the training! There was a good balance between theory and practice. Understanding the what, why and how of the Samavira meditation method helped me improve my meditation practice a lot! The facilitator is knowledgeable and leads the sessions very powerfully.
Soothing melodies, beautiful guidance, open sharings, and a circle of quiet explorers.


This is a space where you can leave your worries behind, show up as you are, and reconnect with a core part of yourself.
The Samavira Meditation training is an 8-week online program that uses meditation principles and teachings vetted by Buddhist monks. Our training is designed in such a way that we support you in creating your own unique meditation style that works best for you. 
Each week, we host a 2-hour session moving through the 8 different modules of the Samavira Method to train your mind to become a self-reliant meditator. All sessions close with group meditation where we put into practice each new aspect of the Samavira Method.
During this training, you'll strengthen your capacity to cope with life's challenges and learn how to build a consistent, long-term meditation practice that you love. Join us to go deeper in your practice rise higher in your potential, and live life at your best.
we believe in the power of a live group meditation experience
We found that modern meditation apps often mistake the age-old wisdom of meditation with a plateaued, limited experience, or mere entertainment. If we go to a retreat, our peace of mind and centeredness often fades by the time we reach home.
In the Samavira Meditation training, we teach you how to create your own space where you can access the exact same wisdom you would in an ancient temple in the East, while becoming self-reliant in your meditation practice and making it truly your own.
That's what inspired us to create the Samavira Method. Our modern-day meditation method is rooted in ancient tradition, combined with science and experience-design to bring wisdom to modern living.
By the end of the training, you'll be able to…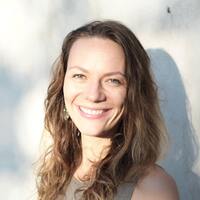 Lauren Schuivens
Meditation & Mindfulness Trainer
Lauren is the founder of Samavira and a certified meditation & mindfulness instructor. She has been trained by Buddhist Monks in Thailand to deepen her skills and knowledge about meditation and mindfulness to overcome her early life traumas, reclaim her power and heal from the past. She has worked with some of the biggest personal growth authors in the world, and facilitated events, workshops, trainings and courses for hundreds of people worldwide.
THE SAMAVIRA MEDITATION TRAINING
Our next training will take place in 2023. Sign up below to be the first to hear about our next enrollment.
Sign up now as spots are highly limited!
Doors close on September 21st!
We keep our groups intimate as we adopt a personalized approach, which means our spots are limited, so book now to secure your spot!
Frequently Asked Questions
Copyright @ 2022 SAMAVIRA